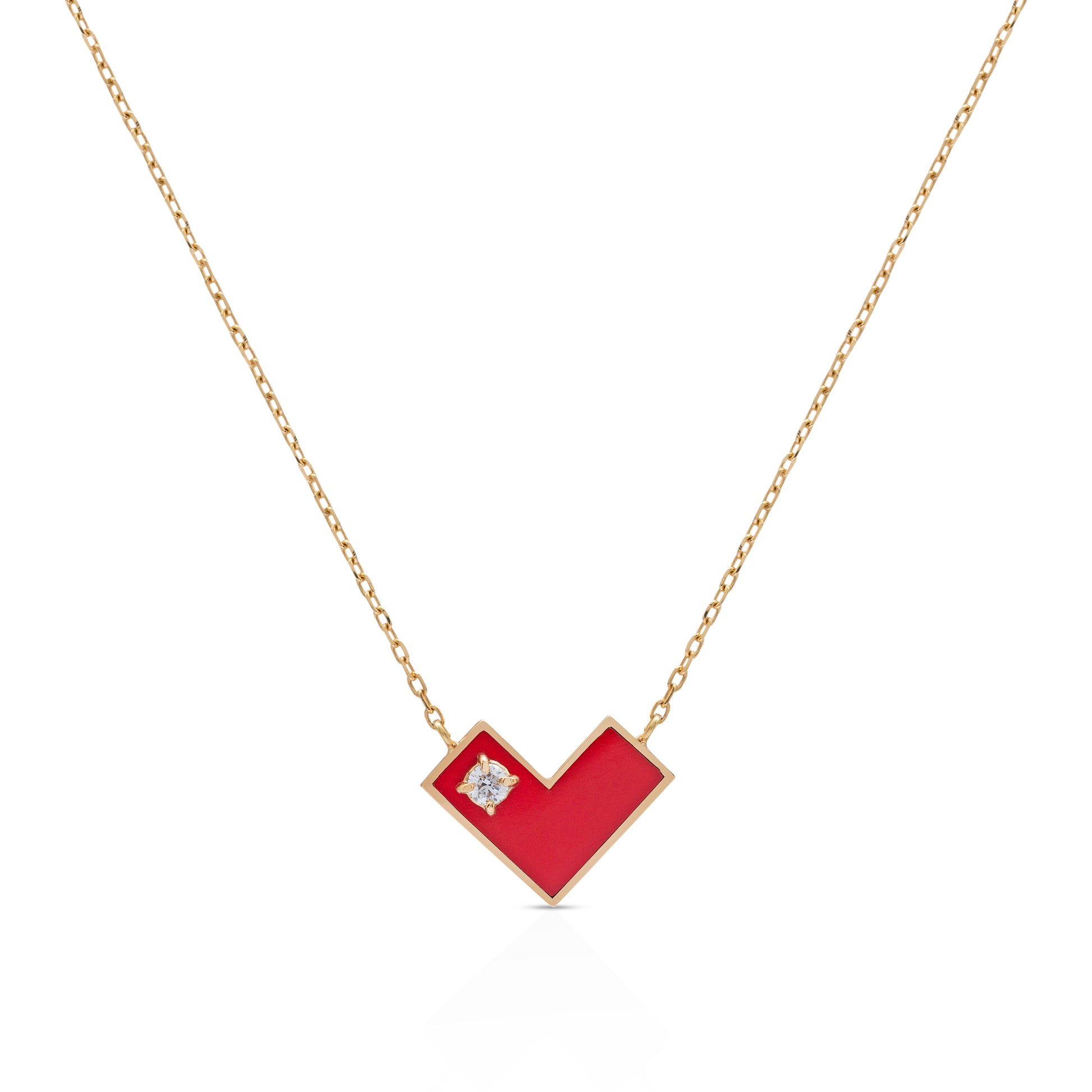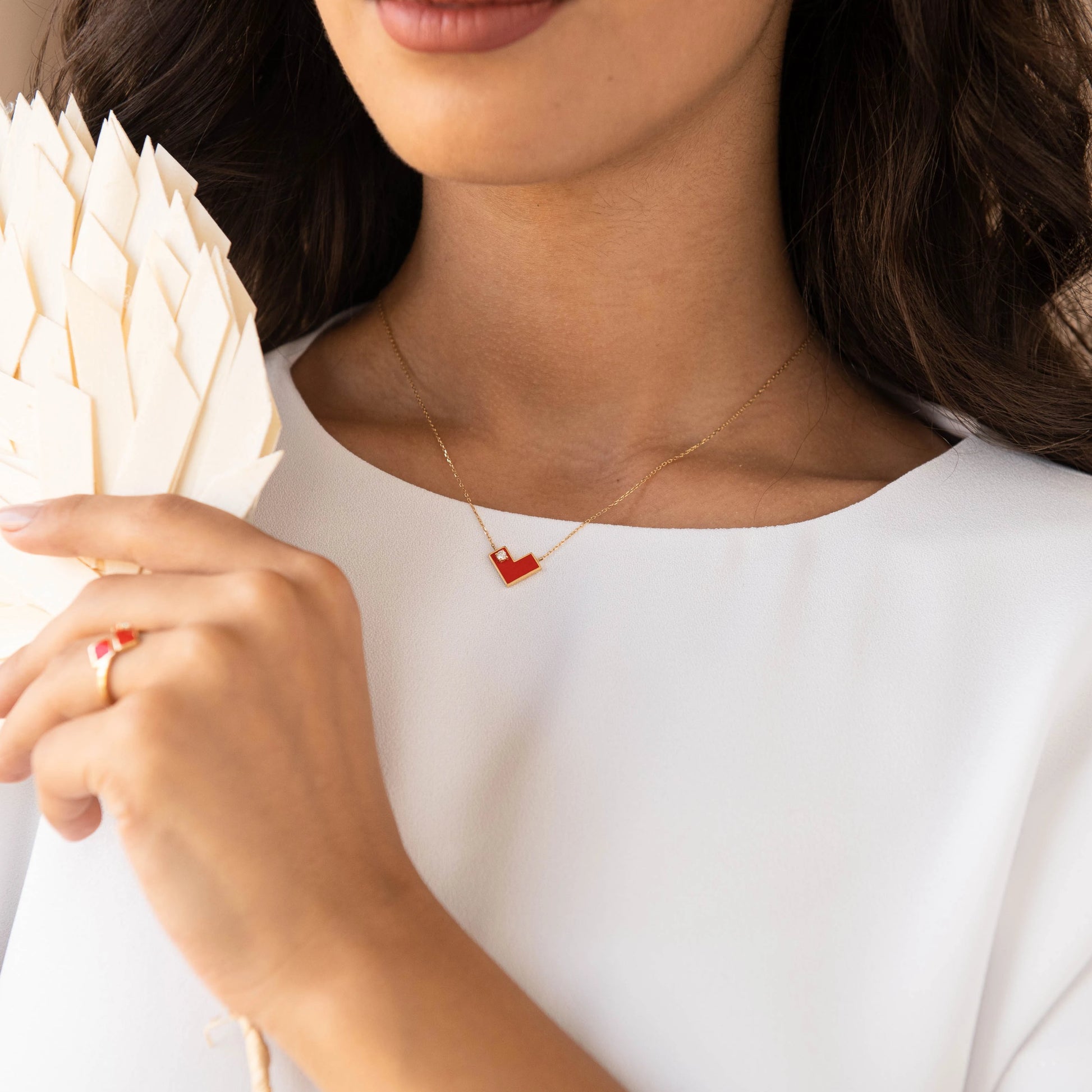 Heart Of Gold Necklace With Red Enamel & Diamond.
Regular price
Dhs. 2,400.00
Sale price
Dhs. 2,400.00
Regular price
18k Yellow gold  with Diamond and Red Enamel , very elegant and unique piece.
Styles: Necklace

Material: Yellow Gold , White Gold .

Gold: 18K
Enamel Color : Red

Diamond: Round  Diamond 0.06

Measurement: The chain is adjustable to fit different sizes
A gold clasp and a scale of three opening will make it easy to adjust the size of the jewel 38 cm / 40 cm / 42 cm
.............................
عقد قلب ذهب عيار 18 مع  المينا الأحمر و الألماس