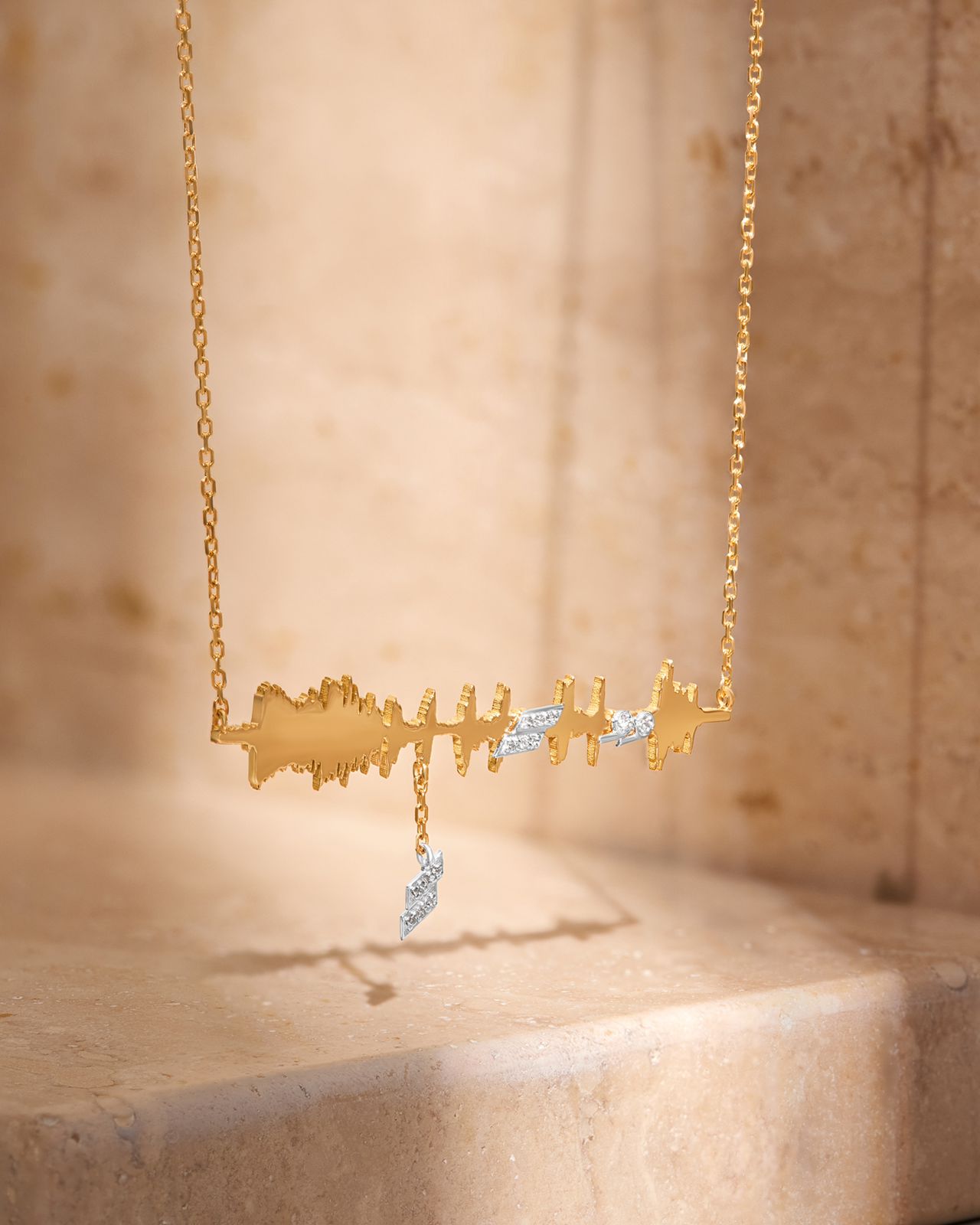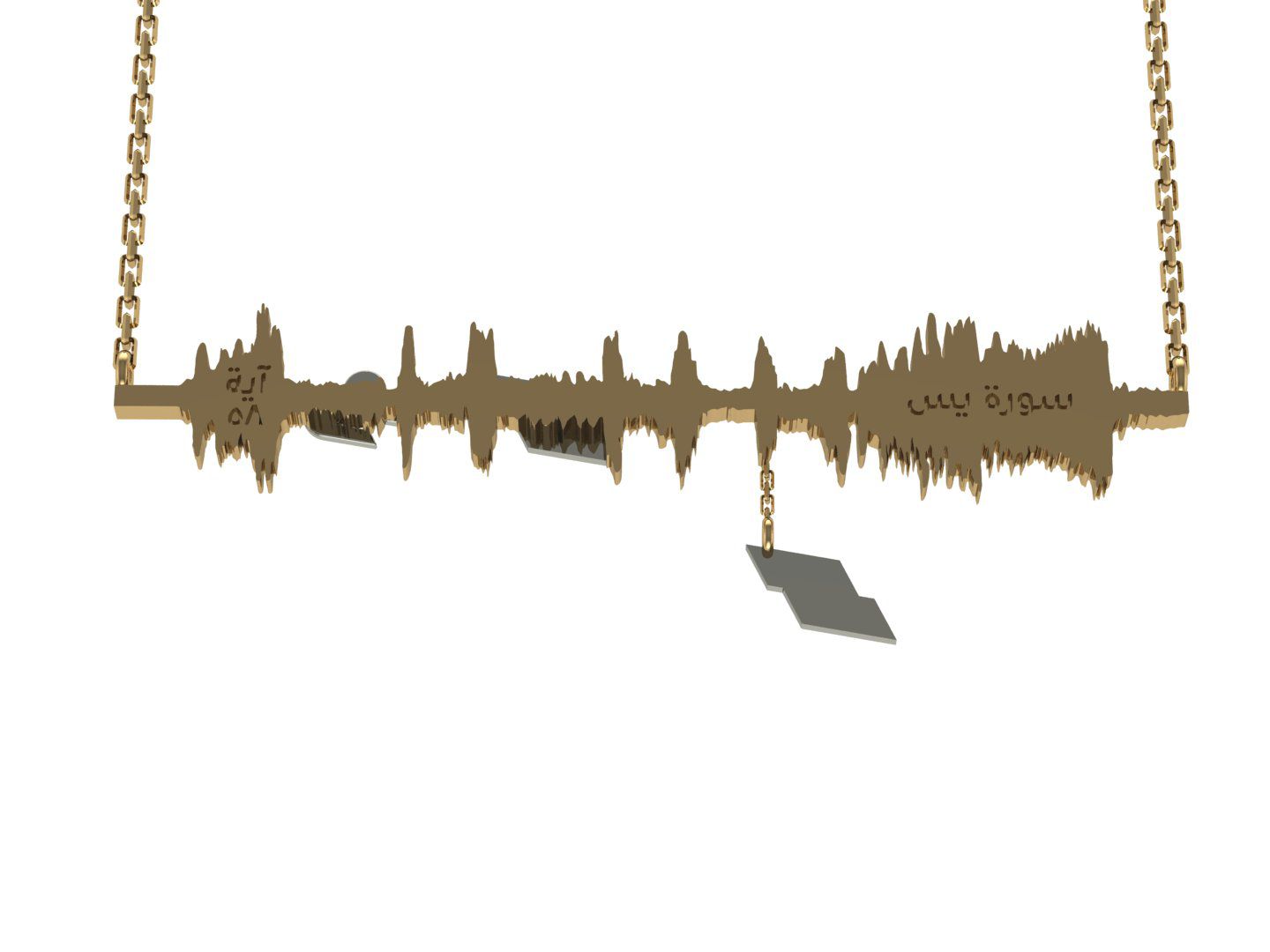 Ayat Necklace with Diamond - (سلامٌ قولاً من ربٍ رحيم)
Regular price
Dhs. 2,950.00
Sale price
Dhs. 2,950.00
Regular price
18K Gold Necklace with Diamonds.
Styles: Necklace.
Material: Available in Yellow Gold, Rose Gold, and White Gold
Gold: 18K
Stone: Diamonds
diamond: 0.03
REVELATION SPECTROGRAM is a new form of Islamic Art, an unconventional and original concept of art depicting the Quraanic verses in a sound waves visual representation. 
This 18k Gold Necklace is a fashion jewelry suitable for daily wear. A jewelry that inspires its owners to stay spiritual and connected! It is a sound-wave of the verse 59, Surat Ya-Seen:
"[And] "Peace," a word from a Merciful Lord."