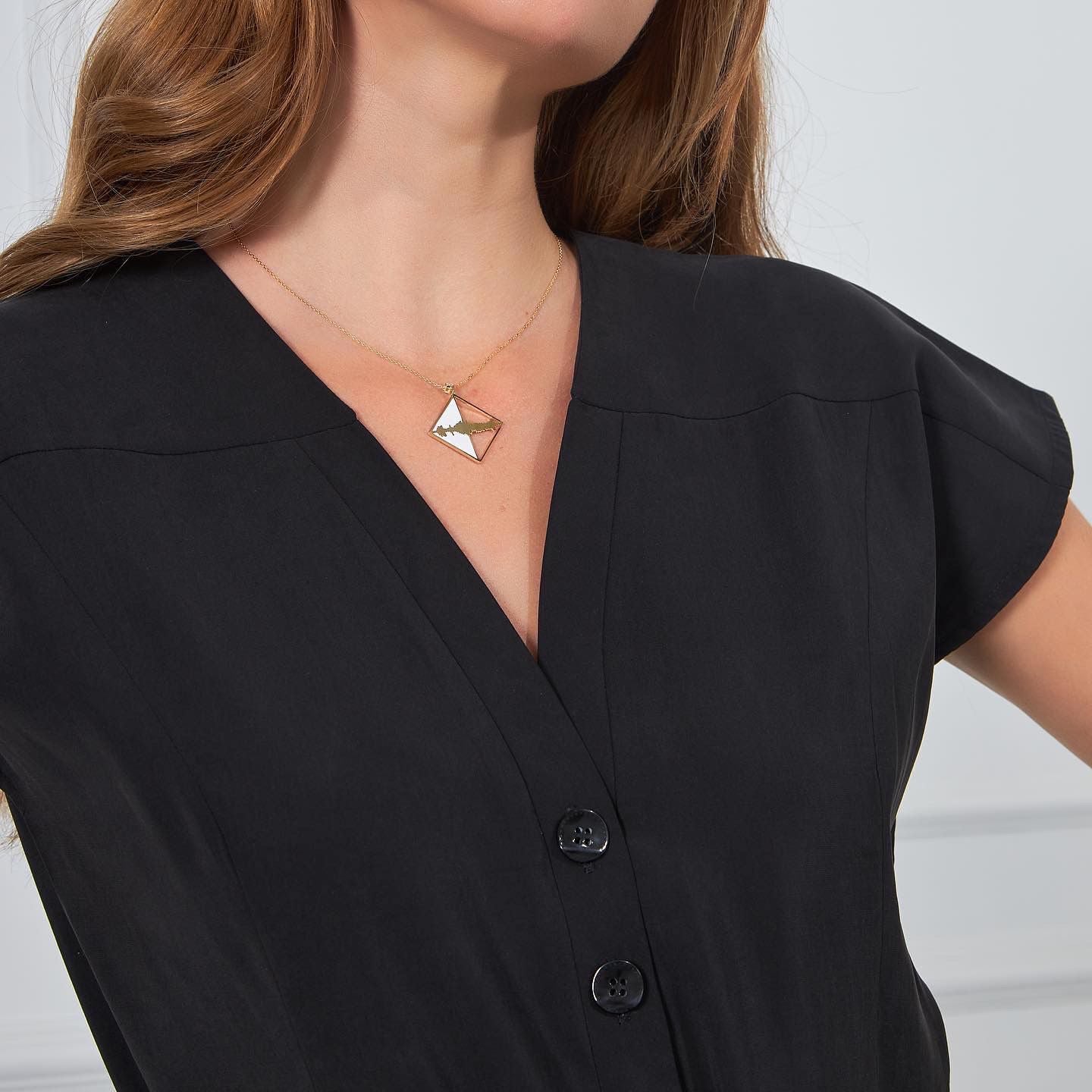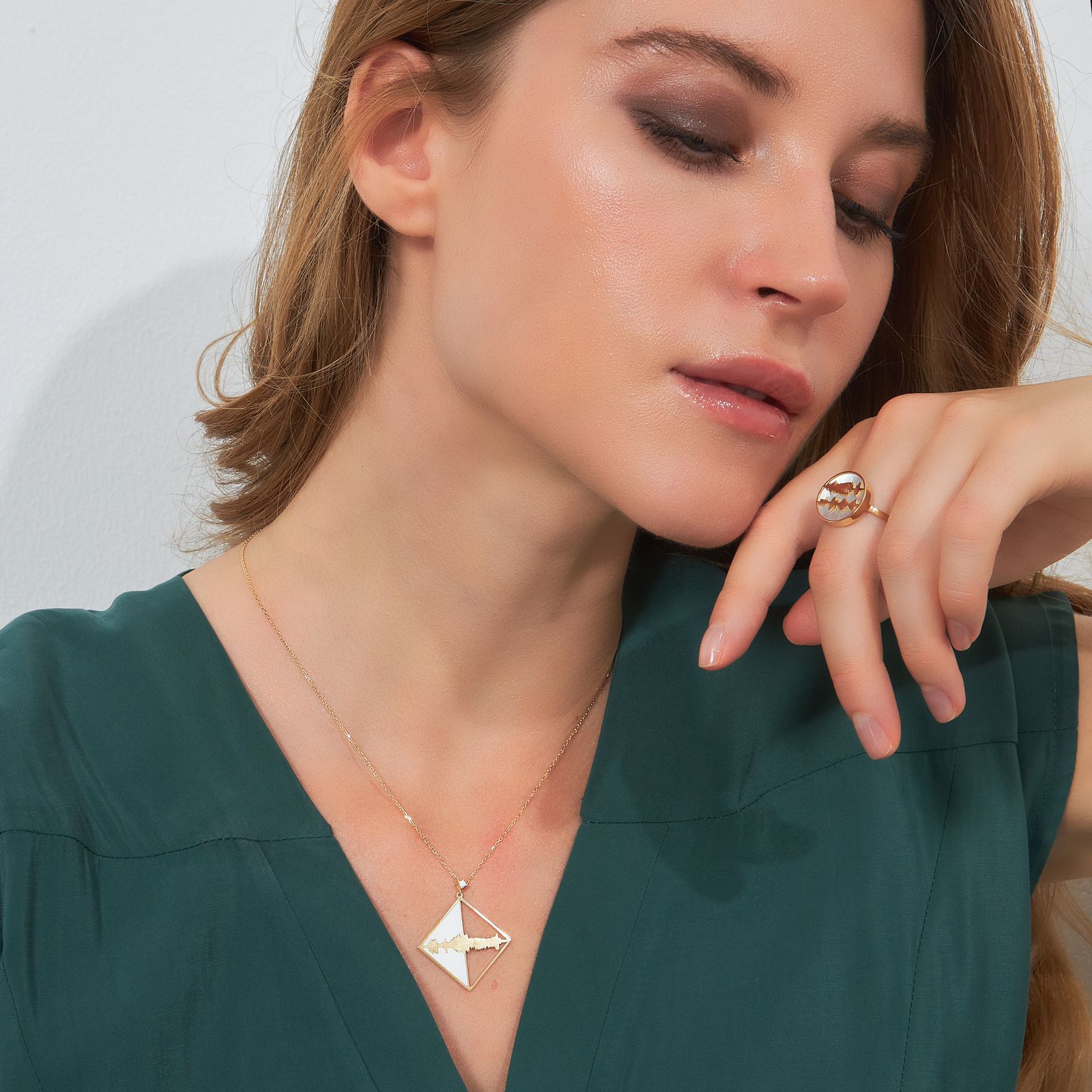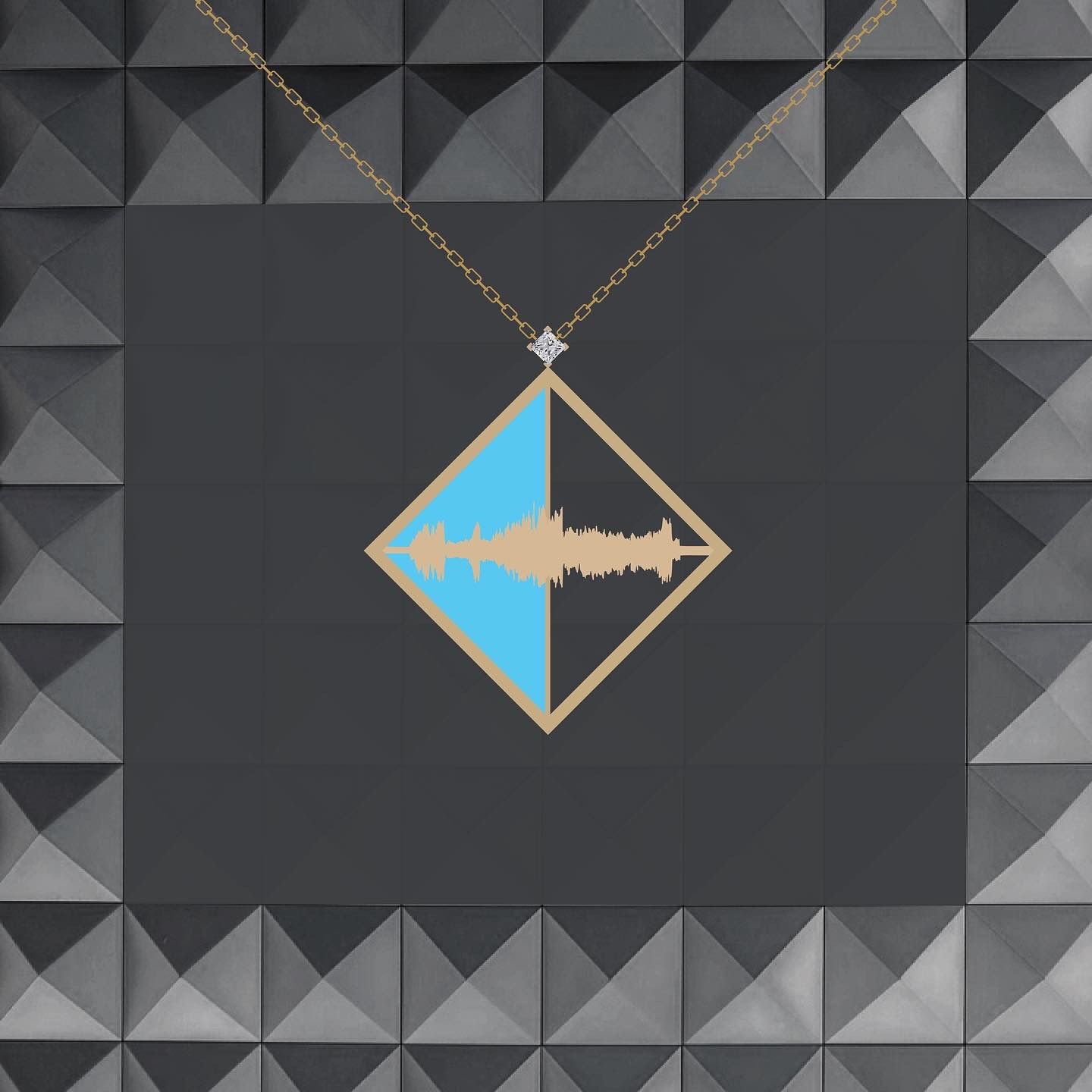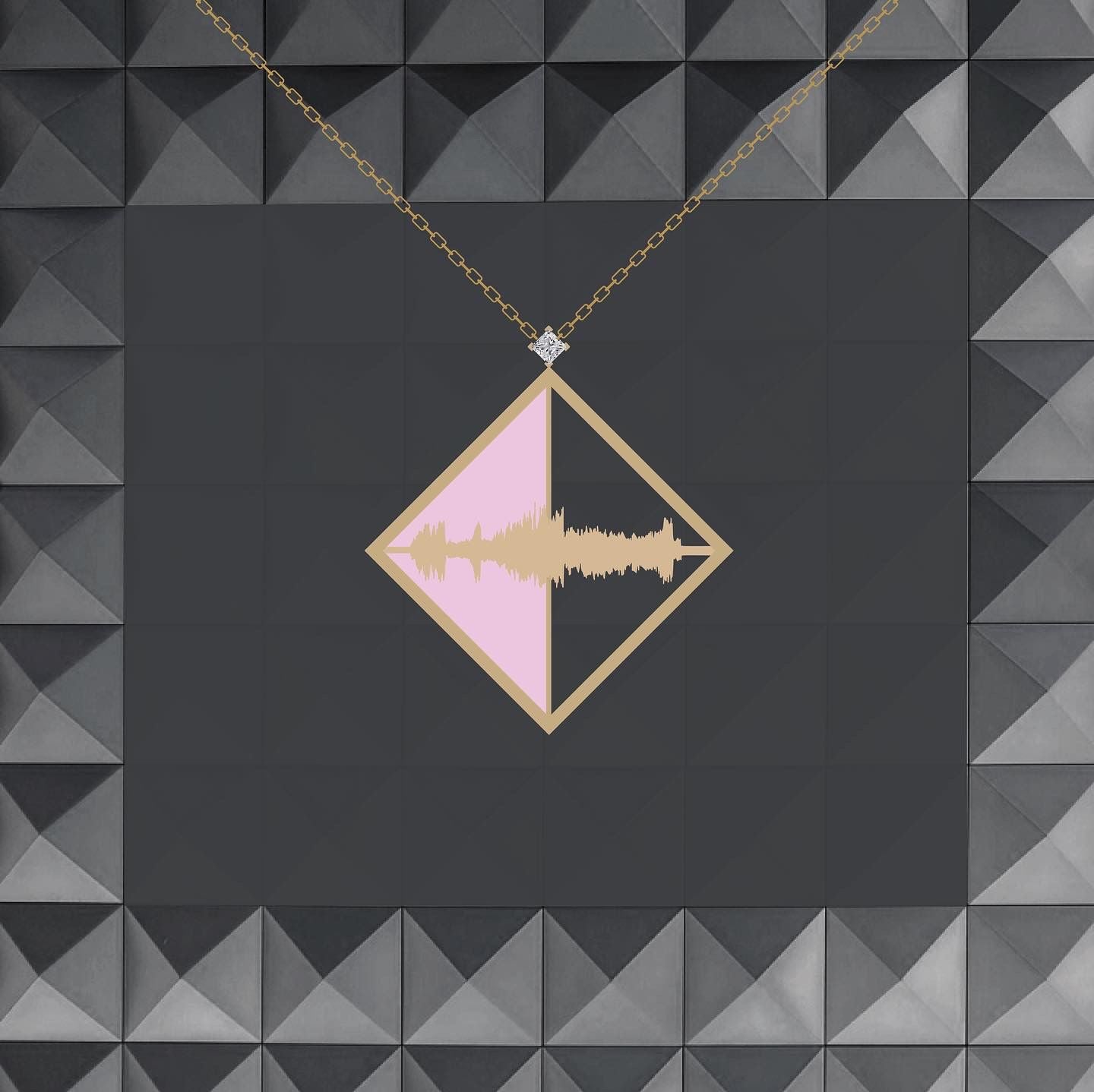 Ayat - La Ilaha Illa Allah Necklace with Diamond - لا إله إلا الله
Regular price
Dhs. 3,800.00
Sale price
Dhs. 3,800.00
Regular price
La Ilaha Illa Allah soundwave  (الموجات الصوتية ل (لا إله إلا الله 
3 cm width   عرض المعين ٣ سم

Styles: Necklace.
Material: Available in Yellow Gold, Rose Gold, and White Gold
Gold: 18K
diamond: 0.06

REVELATION SPECTROGRAM is a new form of Islamic Art, an unconventional and original concept of art depicting the Holy words and verses of Allah (God), by quoting selected verses from the Holy Qura'an, in a spectrogram sound waves visual representation.

This artwork is made to inspire its owners to stay spiritual and connected, which is a value that has diminished with the modern secular life. The idea is original because it brings the Qura'anic verses presence without using Arabic text, letters or calligraphy. Rather, it is a visual record of the audio in a sound waves (spectrogram) format.

  This 18k Gold Necklace is suitable for daily wear. 

Measurement: The chain is adjustable to fit different sizes
A gold clasp and a scale of three opening will make it easy to adjust the size of the jewel  38 cm / 40 cm / 42 cm
.............................
عقد ذهب عيار 18 مع المينا الملونة و حجرة ألماس على السلسلة   
.............................