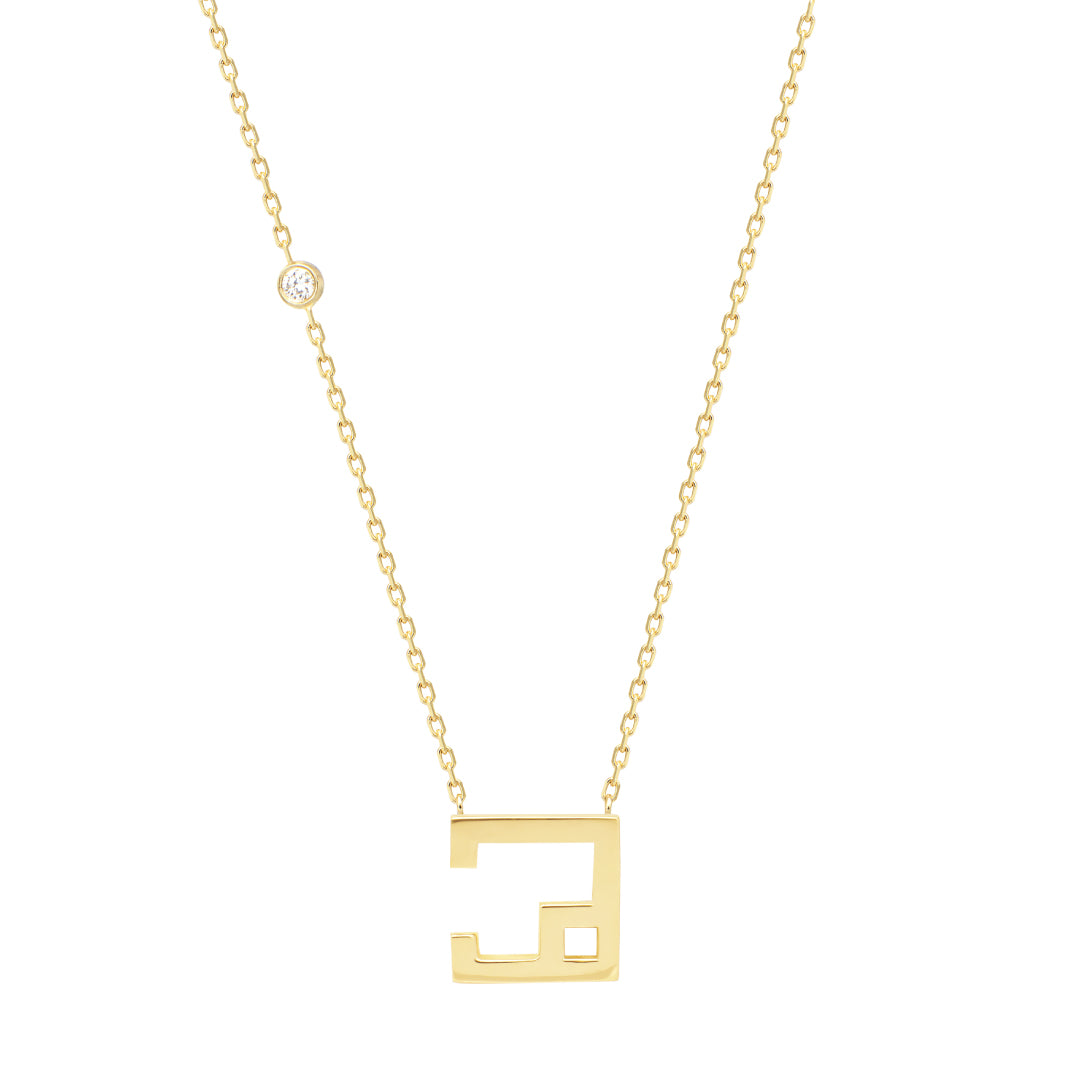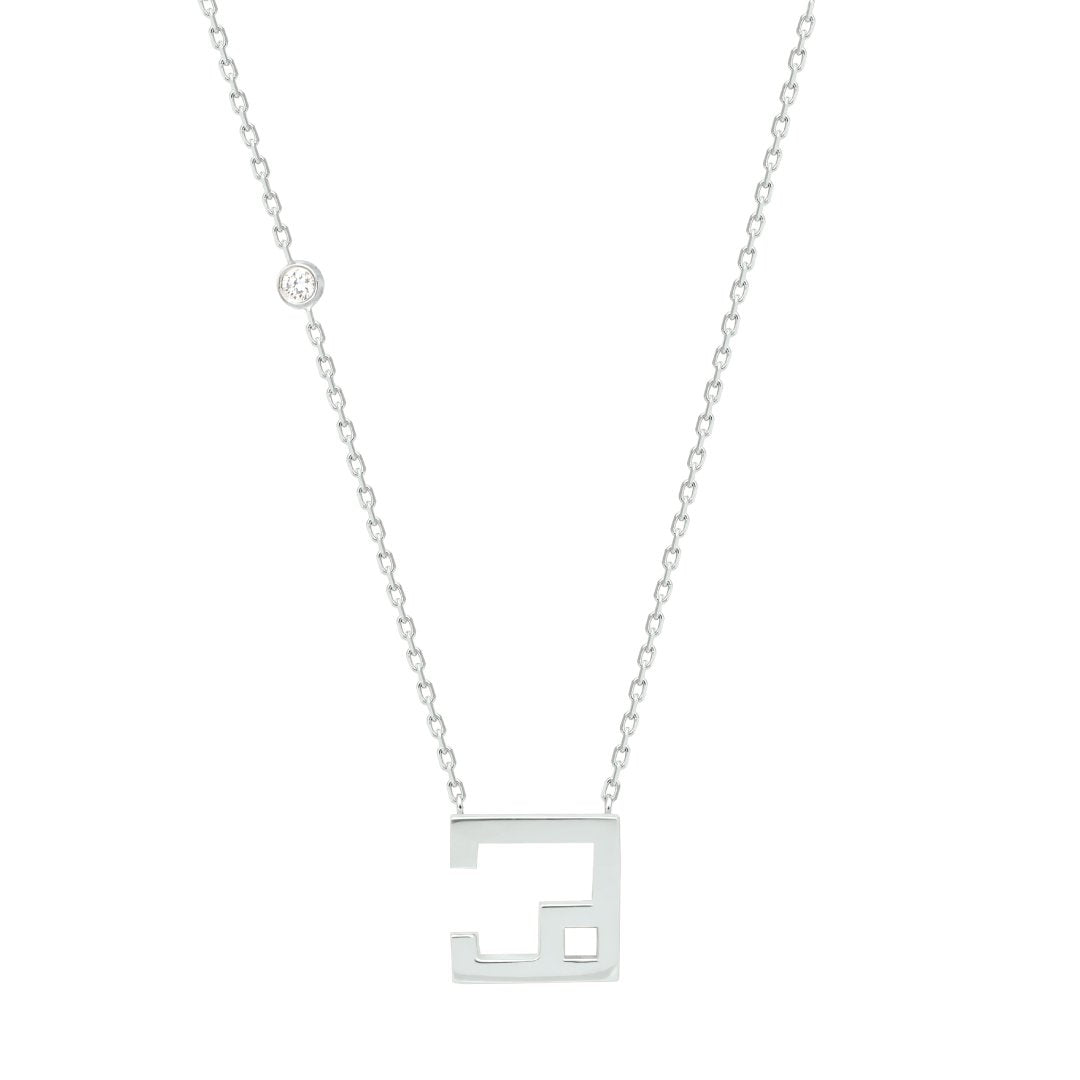 Arabic Alphabet Letter Necklace (هـ)
Regular price
Dhs. 1,900.00
Sale price
Dhs. 1,900.00
Regular price
Sumaya Bakkar's collection presents unique Arabic monograms derived from the basic geometric shape; Square. The jewelry reflects a story and lasting memory about you and those you love.
18K Yellow Gold Necklace with Diamond.
Styles: Necklace
Material: Yellow Gold, Rose Gold, White Gold
Gold: 18K
Diamond: Round Diamond 0.05
Letter: هـ
Measurement: The chain is adjustable to fit different sizes
A gold clasp and a scale of three opening will make it easy to adjust the size of the jewel 38 cm / 40 cm / 42 cm
......................
(عقد ذهب عيار 18 و حجر ألماس على السلسلة ،  مصممة  بشكل (حرف هاء