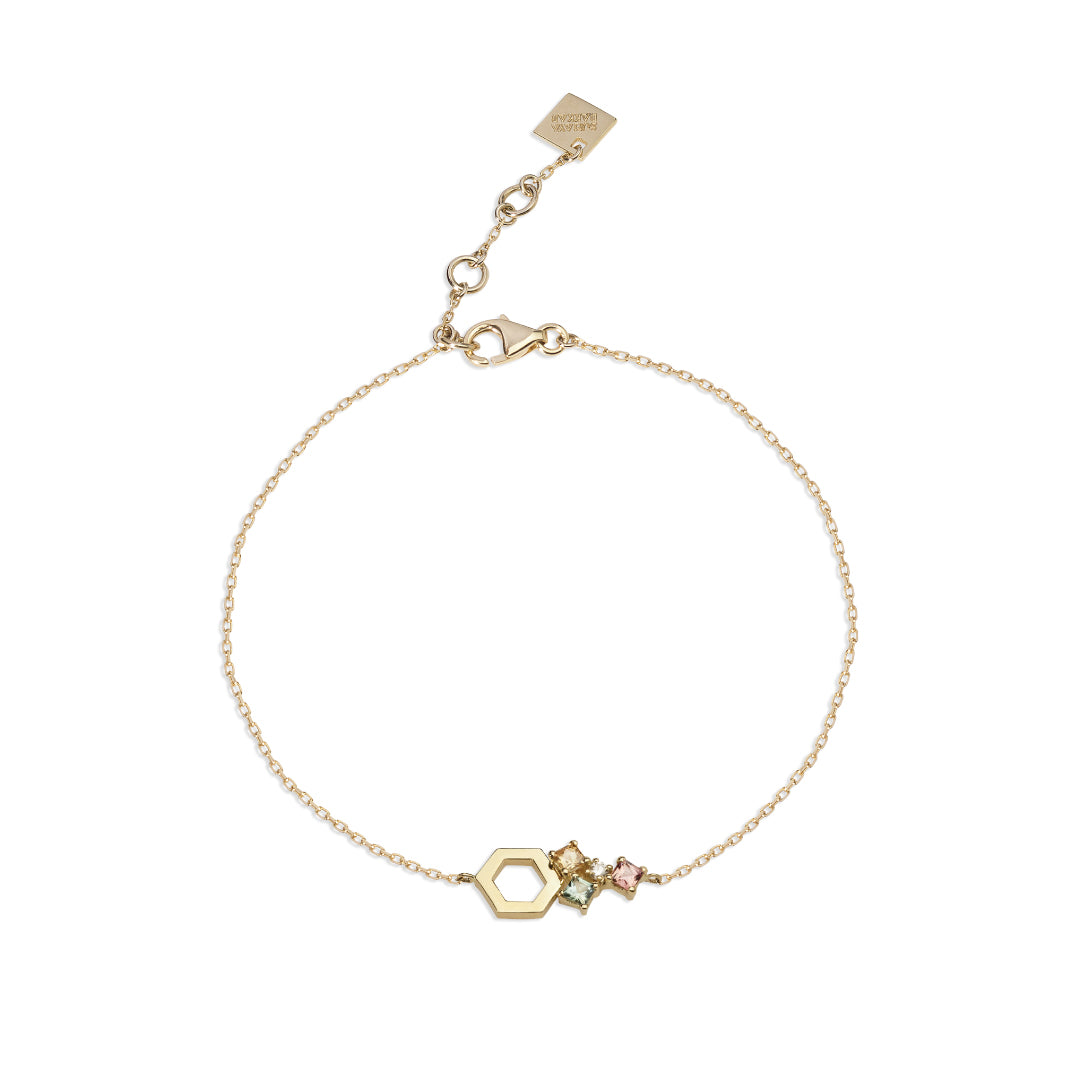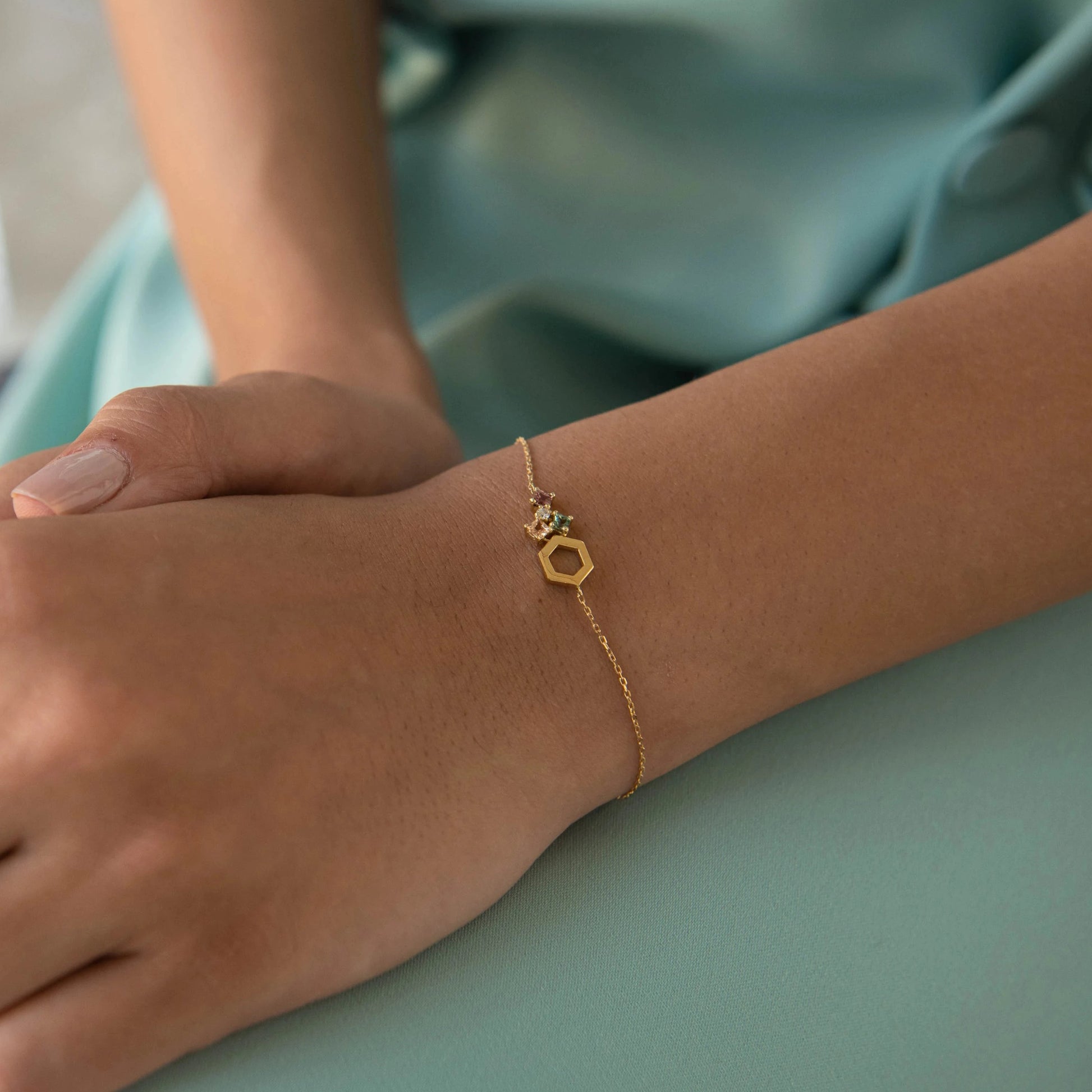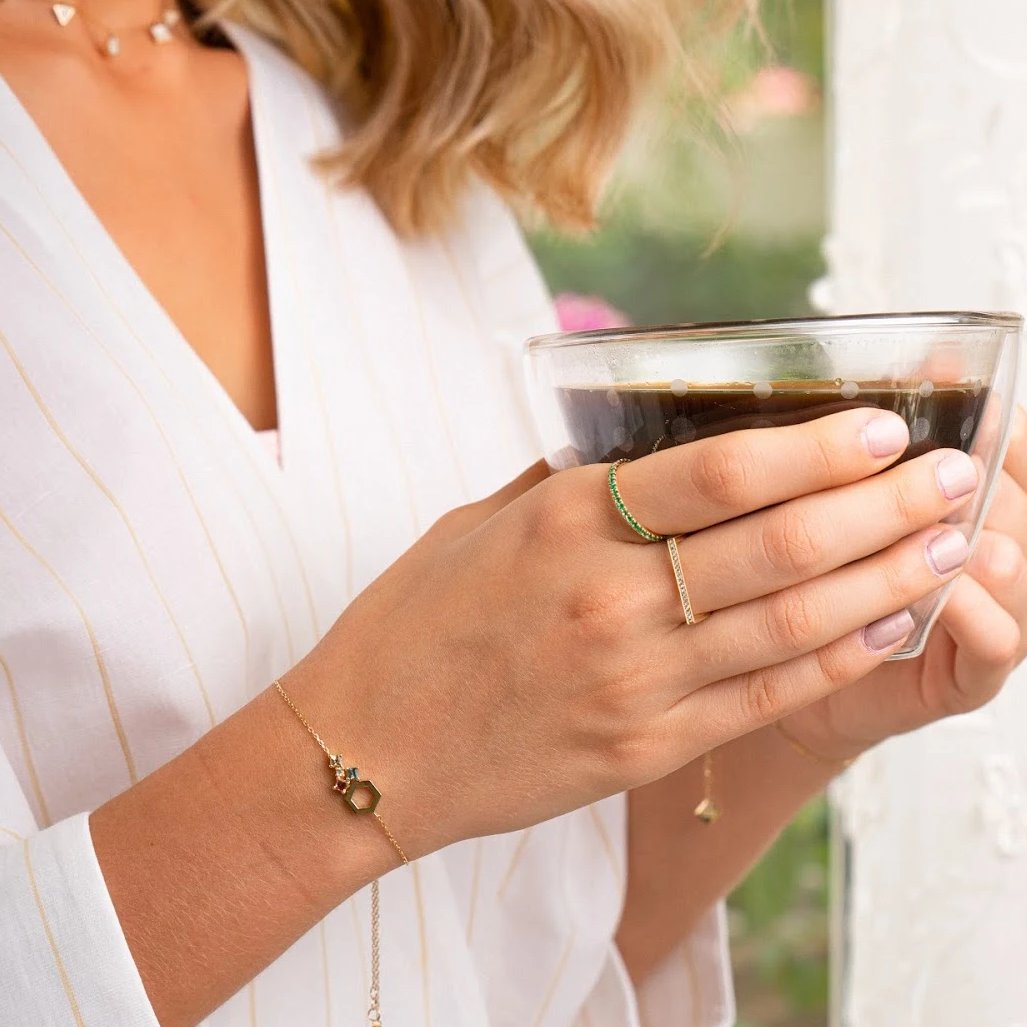 Regular price
Dhs. 2,300.00
Sale price
Dhs. 2,300.00
Regular price
18k Yellow gold  Beehive shape with colored sapphire and diamond bracelet.
 very elegant and unique piece.

Styles: Bracelet

Material: Yellow Gold

Gold: 18K

Diamond: Round  Diamond 0.02
Stone: Colored sapphire

Measurement: The chain is adjustable to fit different sizes
A gold clasp and a scale of three opening will make it easy to adjust the size of the jewel 15,5 cm / 16,5 cm / 17,5 cm
...........................
أسوارة سداسية الشكل  ذهب و ألماس مع أحجار الزفير الملون الرائعة